今年的健康展覽能順利舉行,實在有賴下列協辦機構的鼎力支持:
Without the immense support from our co-organisers below, our Exhibition this year could not have been held succesfully.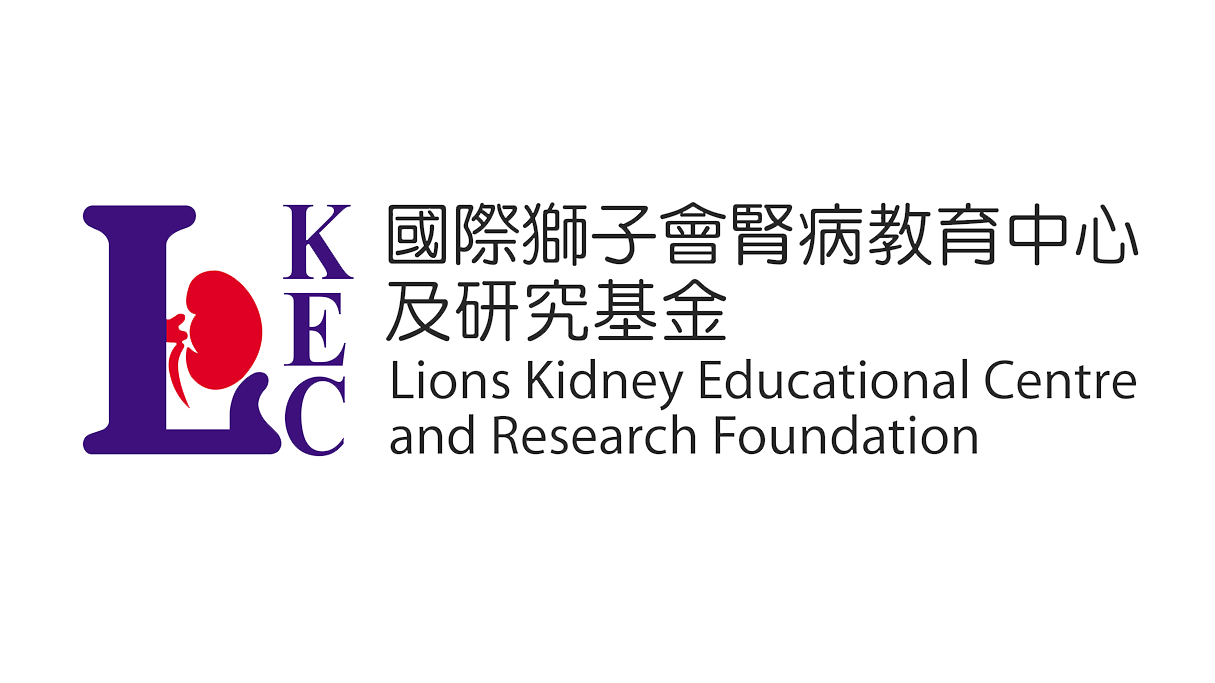 國際獅子會腎病教育中心及研究基金是一所由國際獅子會三零三區創辦的本地慈善機構,致力於提供預防腎病的公眾教育並為有經濟困難的腎病患者提供低廉收費的血液透析洗腎服務。截至2020年,國際獅子會腎病教育中心及研究基金在本港設有四所血液透析服務中心,提供五十二部血液透析機器為病人服務。自一九九一年,國際獅子會腎病教育中心及研究基金開設第一所血液透析服務中心後,中心已經提供了超過三十萬次血液透析服務,成為全港最大型的慈善洗腎中心之一。
Lions Kidney Educational Centre and Research Foundation (LKEC) is a registered charitable organization, with tax-exemption under Section 88 of the Inland Revenue Ordinance in Hong Kong. Founded by the Lions Clubs International District 303, LKEC has since put much efforts to educate the public in preventing kidney diseases and to provide low cost high quality haemodialysis services for kidney patients with financial difficulties. As of 2022, LKEC has 4 renal dialysis centres in Hong Kong with 61 haemodialysis machines installed and operating. In addition, ever since the establishment of the first LKEC renal dialysis centre in 1991, over 400,000 haemodialysis sessions have been carried out, making the LKEC centres one of the largest charitable renal haemodialysis centres in Hong Kong.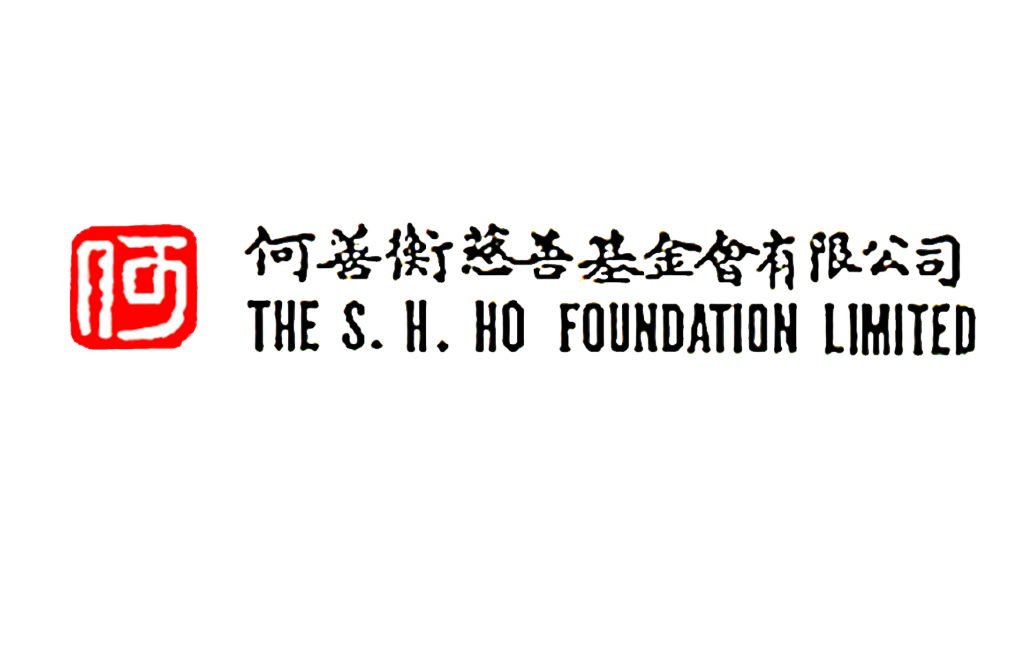 已故何善衡博士是一位德高望重的慈善家,致力回饋社會,更於1970年成立何善衡慈善基金會,在香港、中國和海外贊助各項社會建設、教育發展、醫療服務、科技研發及專才培訓等計畫。何善衡慈善基金會於過去數十載為社會各界給予不少經濟上的支持,更加為本地有需要人士提供各方面的援助。何善衡慈善基金會亦撥款建設了不少設施,包括中文大學何善衡書院、何善衡心腦血管病中心及何善衡護理教學中心等。
Dr S. H. Ho was a well-respected philanthropist who was committed to promoting charitable causes. In 1970, he founded the S. H. Ho Foundation Ltd to support charitable causes in China and overseas, including regional construction, education, medical services, scientific research and the training of new talent. For the past decades, the Foundation has donated a considerable sum of money to various parts of society, and has contributed a lot in aiding the needy of contemporary Hong Kong. Some examples of facilities and research institutions in Hong Kong set up under the Foundation include S. H. Ho College, Madam S. H. Ho Hostel for Medical Students, S. H. Ho Centre for Gerontology and Geriatrics, S. H. Ho Cardiovascular Disease and Stroke Centre, S. H. Ho Professor of Ophthalmology and Visual Sciences, S. H. Ho Sleep Apnoea Management Centre, S. H. Ho Centre for Digestive Health, S. H. Ho Urology Centre, S. H. Ho Nursing Teaching and Learning Centre, S. H. Ho Scoliosis Research Laboratory, Dementia Caregivers Program, O&T Research & Education Development Fund, S. H. Ho Professorship in Geriatric Medicine, S. H. Ho Research Center in Infectious Diseases, S. H. Ho Professorship in Diabetes, and many more.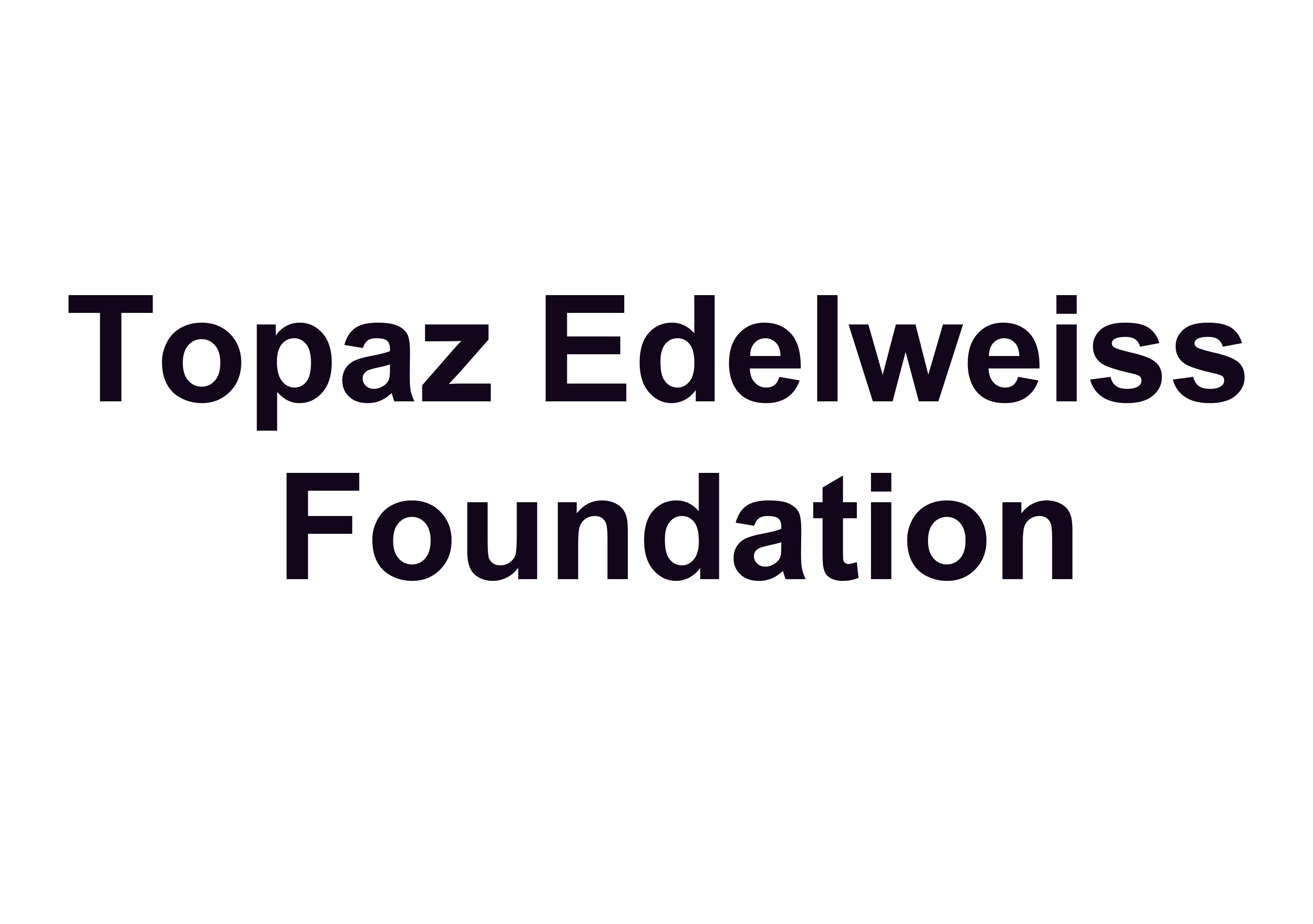 Topaz Edelweiss Foundation 是一所2016年創辦的本地私人基金會,致力為熱心社會的創變者提供不同援助。
Topaz Edelweiss Foundation is a Hong Kong-based private foundation established in 2016, which aims to support social-minded change-makers at critical junctures of their journeys.