健康展覽報告比賽 Health Exhibition Presentation Competition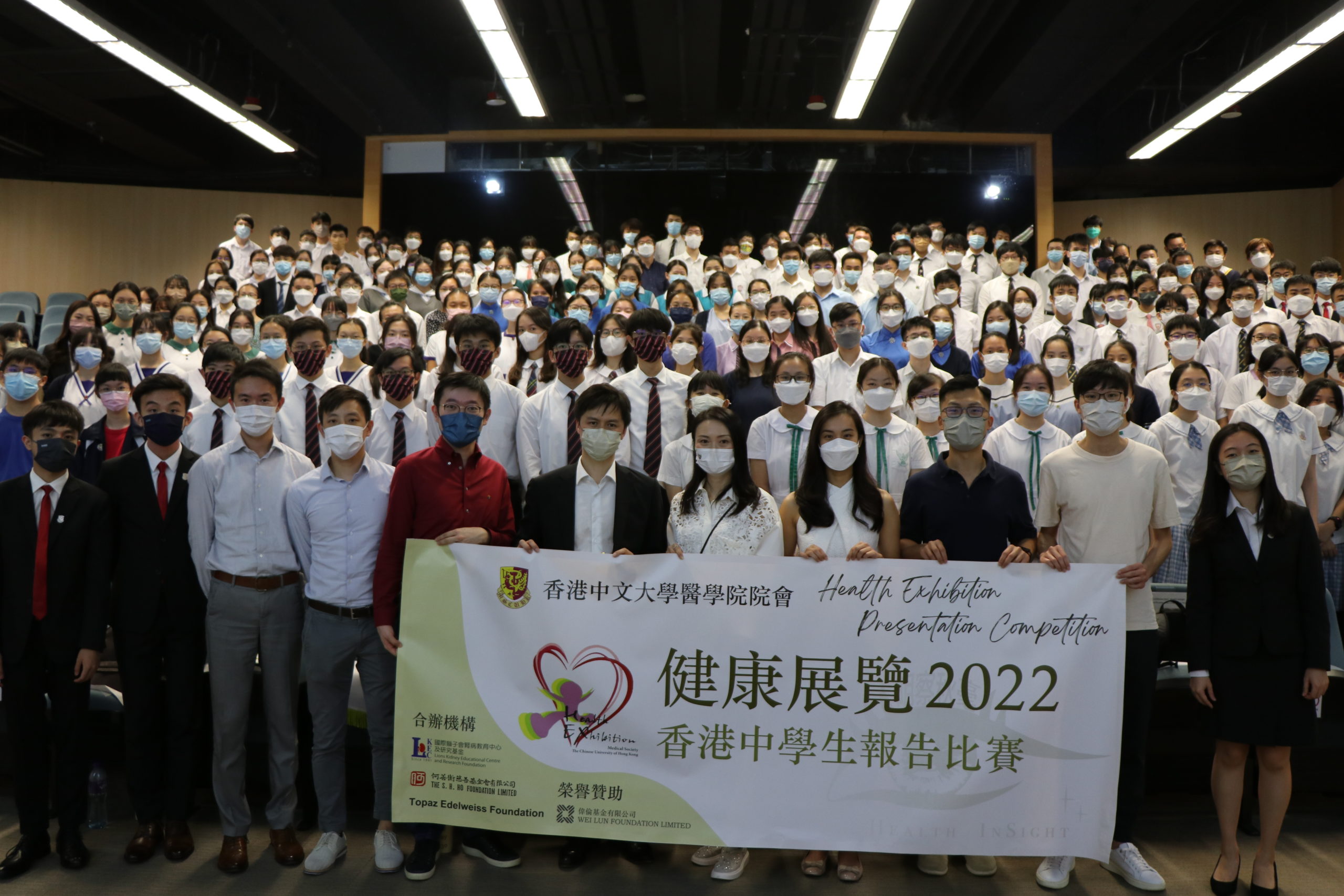 健康展覽是香港中文大學醫學院院會的主要活動之一。而香港中學健康展覽報告比賽就是其中的重要元素:參賽者需根據本年度的主題 —「眼睛疾病」,訂立自己的報告題目。他們會通過選拔賽、初賽和決賽三輪比賽,並於當中分別完成一份項目陳述書、一份報告書和口頭匯報。
今年的預選賽已於九月十七日順利進行。分別來自三十個不同中學的隊伍均在賽事中施盡渾身解數並發揮創意,以各種有趣的方法展示其研究成果:例如以影片、角色扮演、說唱等形式匯報,實在引人入勝。
我們非常高興能宣布香港中學健康展覽報告比賽的最後入圍隊伍。它們為:
拔萃女書院
喇沙書院
瑪利曼中學
培橋書院
沙田培英中學
聖公會林護紀念中學
聖保羅男女中學
聖保羅書院
聖保祿學校
東華三院黃笏南中學
(排名不分先後)
The Health Exhibition is one of the flagship events of the Medical Society, CUHK. The Health Exhibition Presentation Competition (HEPC) is a key element of the Exhibition, where participants are required to set their own report topics based on the central theme "Eye Diseases and Disorders". Participants will complete a project statement, a report and an oral presentation as they progress through the three rounds of the competition, namely the Screening Round, the Preliminary Round, and the Grand Final Round.
The Preliminary Round of the Hong Kong Secondary School Health Exhibition Presentation Competition was successfully held on 17 September 2022. Thirty teams from different secondary schools have all given their best shot to showcase their research results in various interesting ways, such as videos, roleplay, and rapping, making their presentations captivating and creative.
The finalists advancing to the Grand Final Round are as follows:
Diocesan Girls' School
La Salle College
Marymount Secondary School
Pui Kiu College
Shatin Pui Ying College
SKH Lam Woo Memorial School
St. Paul's Co-educational College
St. Paul's College
St. Paul's Convent School
TWGHs Wong Fut Nam College
(listed in alphabetical order)
Here are the winning teams of 2021:
Champion: Queen Elizabeth School 伊莉莎伯中學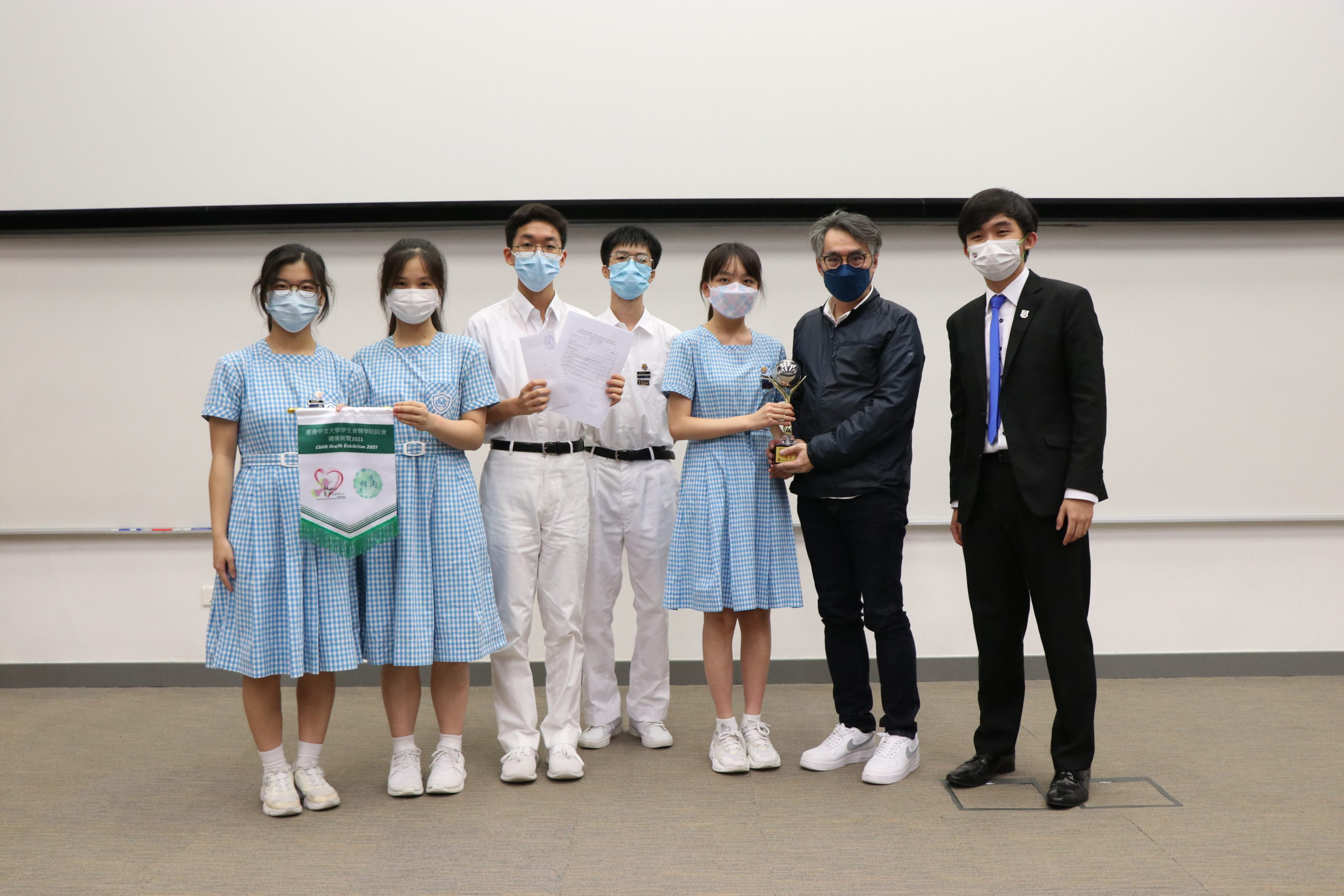 1st Runner-up: Diocesan Girls' School 拔萃女書院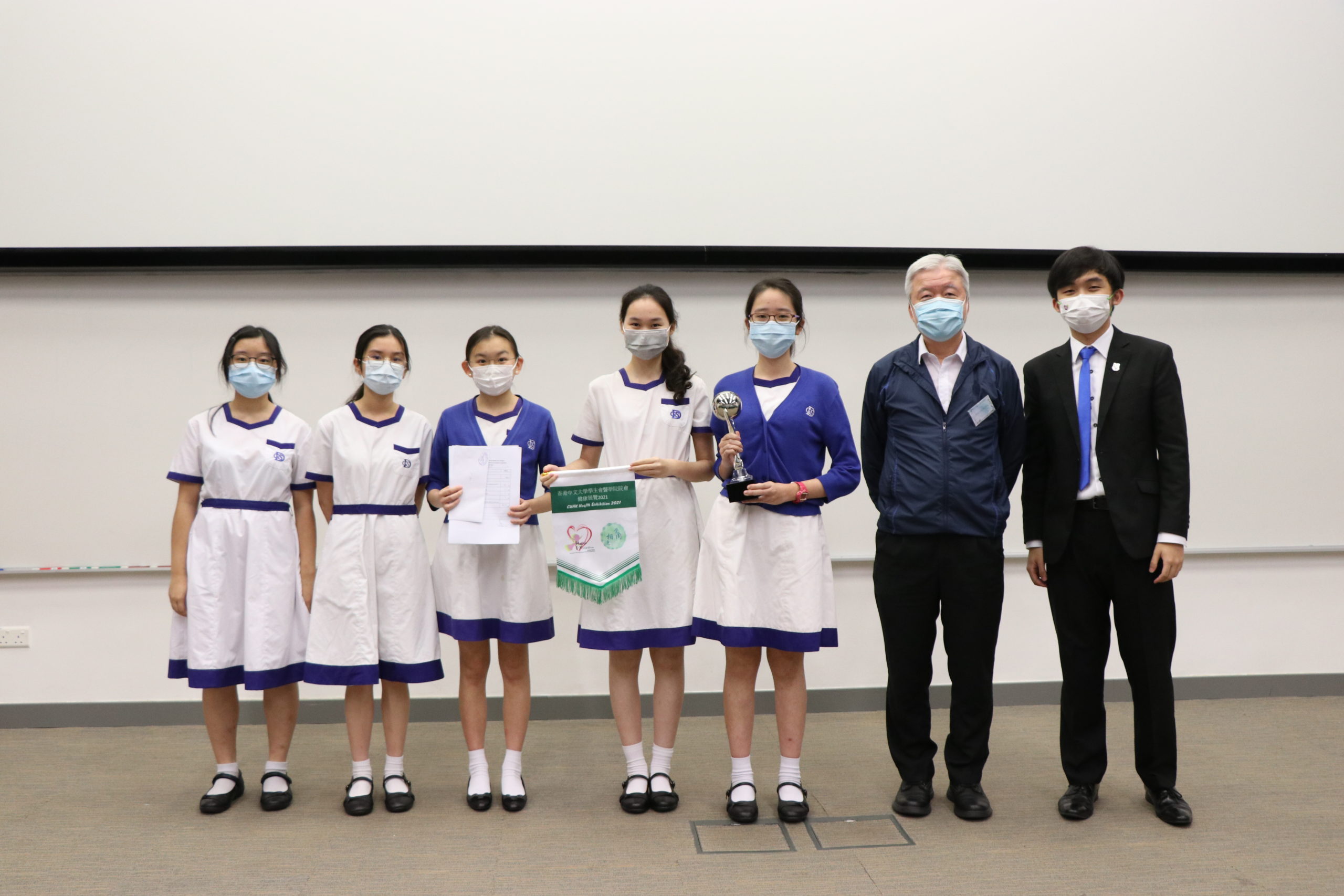 2nd Runner-up: Holy Trinity College 寶血會上智英文書院